The White Forest - English Version of "Forêt Blanche"

White Christmas Challenge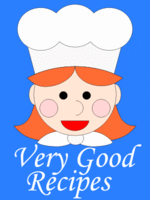 I decided to participate in the challenge organized by Very Good Recipes.
The theme choose by the judges for this challenge is White Christmas.
See below you will find what this theme inspired me.
I wanted to thanks my friend Christine L. and Chérie and Paul who helped me translate my French recipe in English.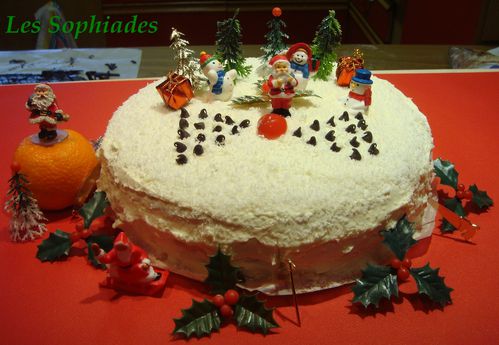 Ingredients:
For the chocolate mousse
180 g of cooking white chocolate
33cl of whipped cream
For the 2 sponge cakes
8 eggs
360g of sugar
240g of flour
2 packs of baking powder
2 packs of vanilla-flavored powder
2 teaspoons of rum
For decoration
400g of canned fruit salad (approximately)
10g of grated coconut
Recipe :
The day before, prepare the white chocolate mousse by whipping the cream until it becomes light and fluffy.
Break the cooking chocolate into pieces and place in a double-boiler to melt.
For the melted white chocolate into a bowl, then add half of the whipped cream and mix gently.
Add the other half and continue mixing
Place the chocolate mousse in the fridge for at least 12 hours.
The Sponge making
Preheat the oven at 180°C
Mix all the remaining ingredients
Put the baking paper onto a baking tray and spread half of the mix.
Bake for 15 min
Repeat the process with the remaining half of the mix
The cake
Strain the fruit from the juice keeping the juice for later,
Using an adjustable cake ring, cut each sponge into a circle about 22 cm in diameter.
Brush each sponge with the fruit juice from earlier.
Place the first sponge on a piece of baking paper so that you can move it onto a platter when finished.
Put the cake ring around the sponge to aid in putting the cake together
Spread the sponge with half the chocolate mousse.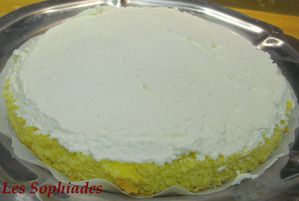 Add the fruit which was strained earlier (set aside a cherry for garnishing).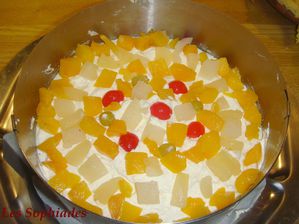 Place the second sponge on top and press gently.
Gently remove the cake circle and spread the remaining chocolate mousse uniformly over the entire surface of the cake.
Sprinkle the top of the cake with grated coconut.
I hope that with the aid of the photographs throughout this recipe you will reach an end result like that shown at the start of the recipe.
Merry Christmas
And happy eating !